Bliss & Bless Furano
– a relaxing self-contained chalet style accommodation in Furano
Bliss & Bless Furano is a vacation rented house accommodation conveniently located in the ski area, Kitanomine, in Furano.
The property lies in close proximity to the bus stop, restaurants, bars and convenient stores and is within walking distance to the ski gondola station. The house has relaxing atmosphere designed with some Asian elements, and aromatherapy retreat, providing a comfortable stay for your flower and ski vacation. The ground floor contains bedrooms, bathrooms and laundry facilities. The upper floor has a nice living dining kitchen area which has the beautiful Tokachidake mountain view with the living room windows where you can spend unforgettable holiday time with your family and friends.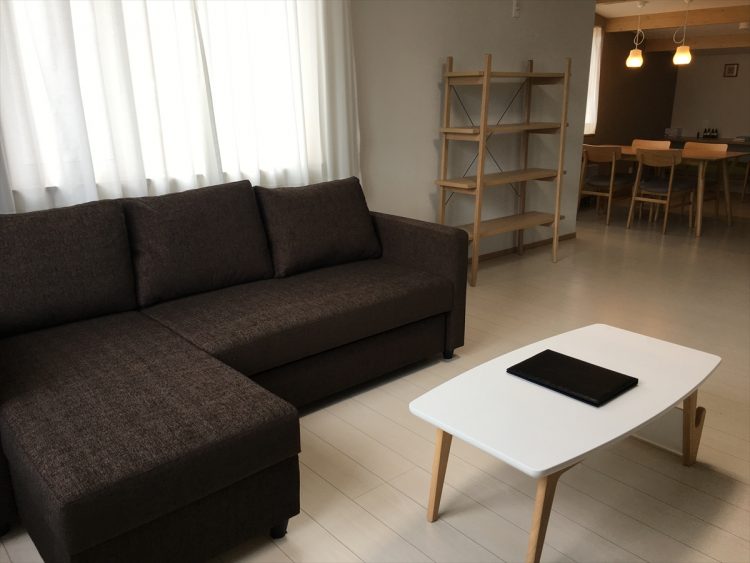 GALLERY
– a holiday chalet with aromatherapy retreat (completion of being furnished at the end of June 2017)

FACILITY & SERVICES
– for your comfortable vacation in Furano
House
Spacious 2 bedroom house
1 queen bed in the ensuite bedroom
2 single beds in the second bedroom
2 toilets 1 shower room 1 bathroom
Capacity 4 people
Living / Dining / Kitchen
TV / Refrigerator / Air-conditioning / Heater / Laundry machine / Drying machine / Toaster / Hot water pot / Basic kitchen appliances / Microwave oven / Hair dryer
Amenities & Other Features
Bed linens / Towel / Bath towel / Shampoo / Body soap / Dish & Laundry detergents / No-smoking / Car parking / Ski rack at entrance / Wifi internet
Meet & Greet
Meet & Greet at bus stops & JR train st.
Free pick up available
* Arrival information needed
Concierge & Support
Most of the arrangements available while you are staying in Furano Emergency support available in case of any accidental event
ACCESS
– near from all the things you need for your holiday
Bliss & Bless Furano is located
in the main hotel area in Furano
350m to the gondola station
250m from the bus stop (Bell Hills)
a few min. to several dinings and bars
350m from 24H opened convenience store
7 min. drive from JR Furano station (3km)
Address  22-8 Kitanomine Furano Hokkaido Japan 0760034
Furano has beautiful summer season where you can see the beautiful colors of nature, especially lavender, everywhere. Local festivals, including famous "Belly-Button Dancing Festival", entertain you with interesting cultural events, fantastic fire works, and local's warm welcome heart. Hot air balloon, river rafting, and lots more of outdoor activities in this nature resort like Furano will be your unforgettable memories for your vacation.
Furano locals welcome all the visitors with their warm welcome heart. You can expect some cultural experience while you are staying in Furano for your skiing holiday. We have ski host and mountain guide system for the first time in Japan, meeting guests at the base of Furano ski resort.

Come to Furano and enjoy powder snow skiing with Furano locals, and make your holiday so special.
Furano Information Websites
HotelFurano.com for Furano Accommodation Information   /   PropertyFurano.com for Furano Real Estate Information
LavenderFurano.com for Furano Summer Information   /   SnowFurano.com for Furano Winter Information
All About Furano Services
AAF Holiday for accommodation online booking   /   AAF Real Estate for real estate agency   /   AAF Management for property management
* AAF = All About Furano
RESERVATION
– first come, first serve to hold the best holiday place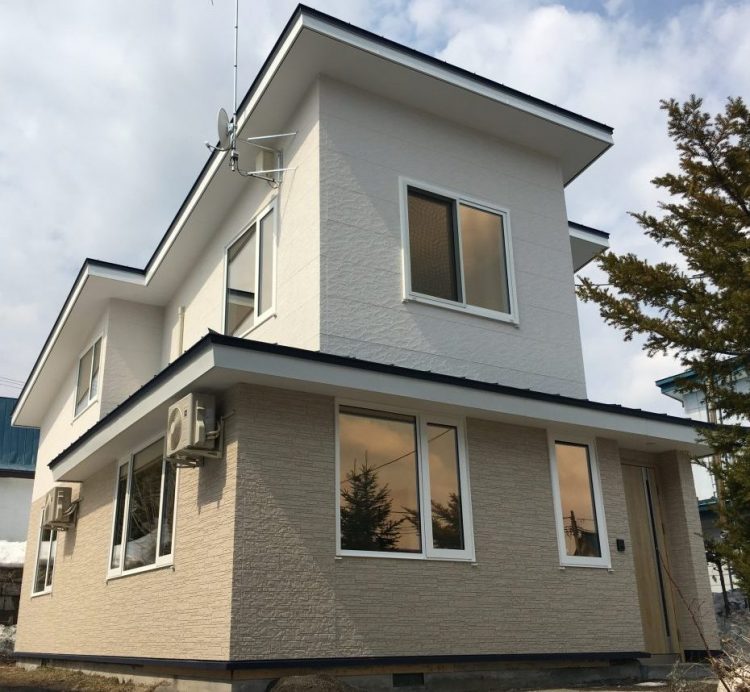 Bliss & Bless Furano - Information
ADDRESS   22-8 Kitanomine Furano Hokkaido Japan 0760034
PHONE  +81 167 22 3667
(All About Furano office)
E-MAIL  info@blissblessfurano.com
SKYPE  /  LINE  /  WeChat  aafurano
WhatsApp  /  Viber  +81 80 9619 8885
Furano Information Website
furano.com